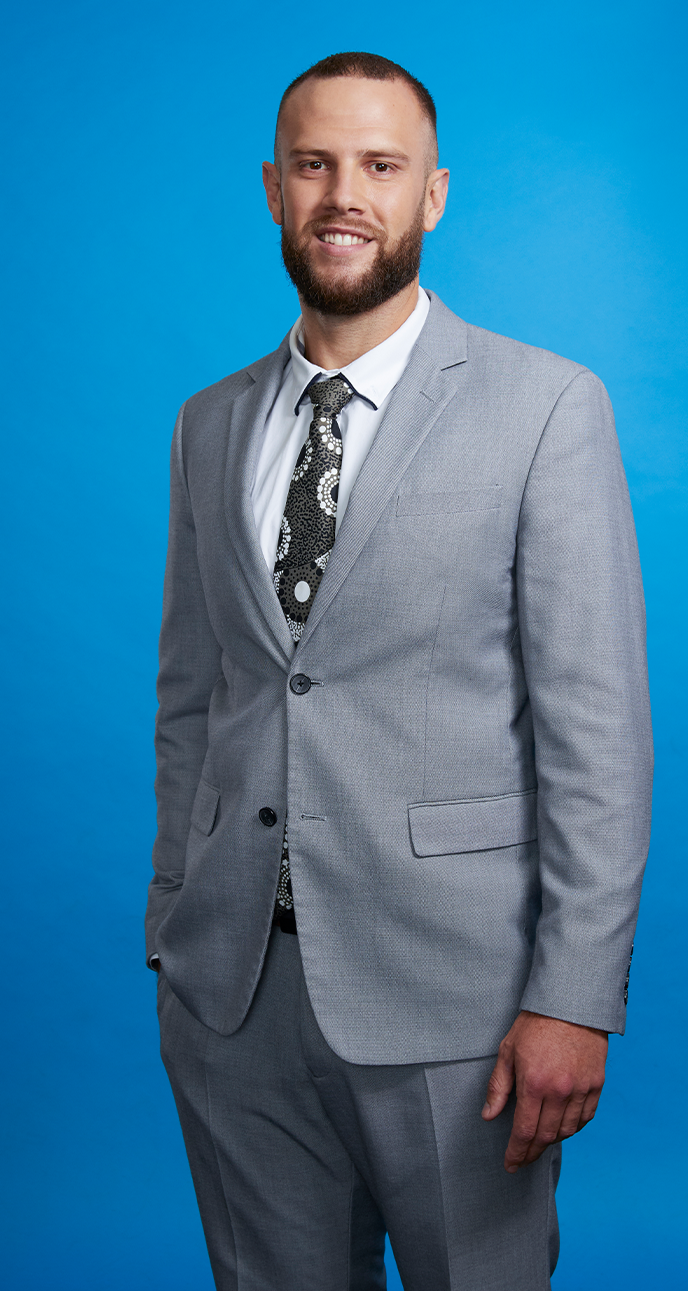 Aaron Collins
Reconciliation Action Plan Officer
Aaron is ASIC's Reconciliation Action Plan (RAP) Officer in the People and Development team.
What makes ASIC unique is its approach to acceptance and curiosity. I am incredibly proud of the way we embrace diversity and inclusion.
People at ASIC are respectful and thoughtful. They ask questions about Indigenous cultures and experiences and take time to listen and learn.
It makes people feel valued and encourages them to put their best foot forward at work.
One of the best things about my role is the ability to empower people. Whether it's simply supporting someone, contributing to their professional development, or contributing to their knowledge and awareness, I'm proud to make an impact.
In my role, I contribute to and report on our Reconciliation Action Plan. I work with the RAP Committee and teams across ASIC to ensure we're meeting our goals, including our high Indigenous employment rate. There's more work to do, and we continue our pursuit of being a leader in this space.
I develop Indigenous employment strategies and pathways, contribute to cultural awareness and appropriateness strategies and support the members of the Indigenous Staff Networking Group.
Every new day at ASIC has presented an opportunity to further develop my skills, and I always take the chance to do so.