At ASIC, your work will contribute to a fair, strong, and efficient financial system for all Australians. Make the best change of your career.
Who works at ASIC
People from all backgrounds and areas work in our teams, and all contribute to essential work that supports Australians. From law to IT, data analytics to business support services, behavioural research to market supervision, and with a highly ranked graduate program, there's work at ASIC for you.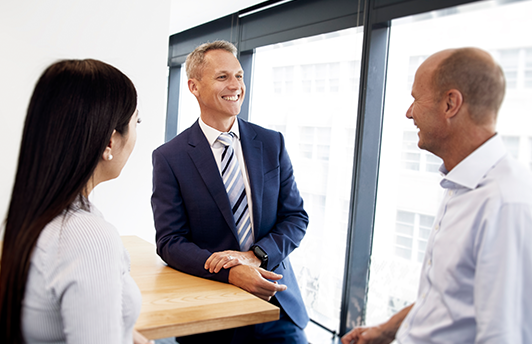 Create a
career profile
To join us, create a career profile so that if an opportunity arises that aligns with your career aspiration, you will receive a "job alert" email.
Once you register you'll be able to:
Search by Job categories or view all open opportunities
Specify your job search preferences. You will be emailed within 24 hours of any career opportunities that align with your profile
Maintain and update your profile so we can match you against upcoming positions, and
Keep track of your past and present aplications
If you have any queries, please contact the recruitment team on (02) 9911 5267 or email careers@asic.gov.au